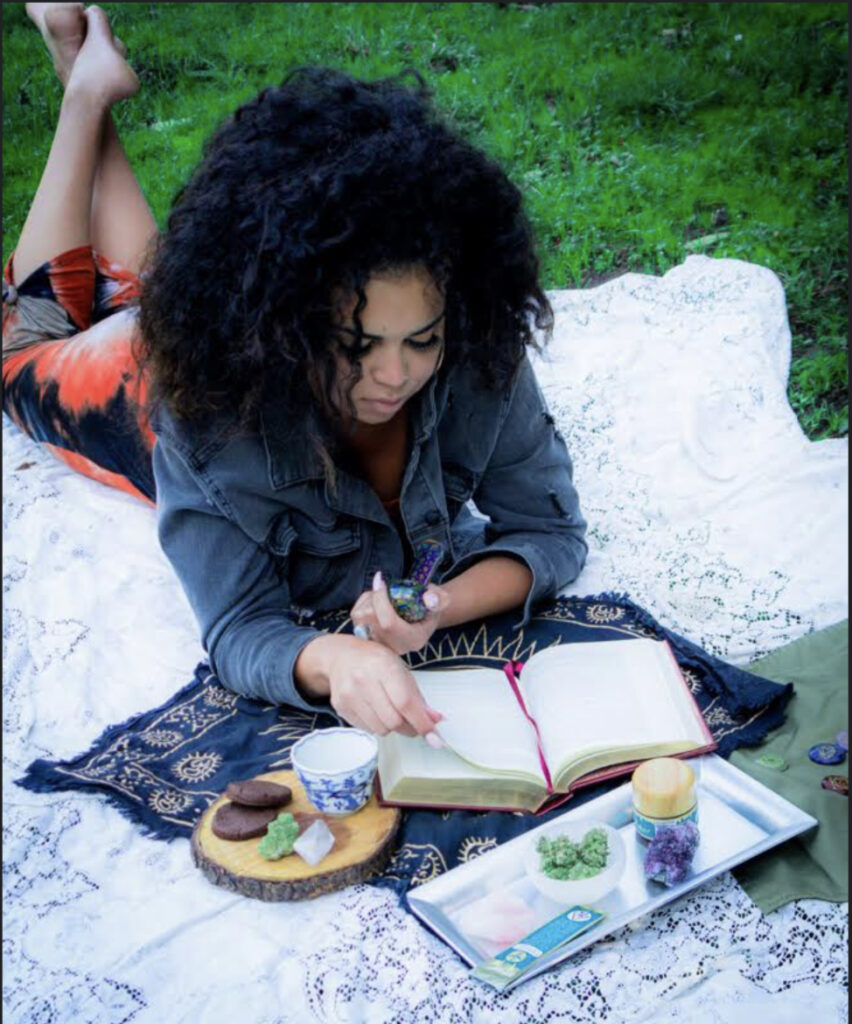 Aroma, flavor, and aesthetics of excellent flower has transformed drastically through the ages. Taking time to savor your sesh is the least you can do for yourself and your showy buds. We like to do this by intentionally approaching our sesh to maximize the high vibes. Honey Blunts are a lip smackin way to slow down your flowers burn time so that you can really get the most out of getting in the flow. Put on your favorite music or comedy, chill to your favorite song, or whatever you do to settle into your groove. All this while knowing that your blunt will still be lit right where you left off.
Here's how to make your own Honey Blunt
Flatten your Blunt wrapper

(Hemp, Tobacco, etc).

Grind up your favorite smoking herbs

and place them in your wrapper.

Roll up that Blunt!

Just before you would lick it, dab a thin layer of MAAT Honey across your closure to seal it up.

Enjoy your Honey Blunt right away!

Or allow the honey to dry and cure for later.
(Optional) Use the remainder of your Honey to make a libation of your choice.
Try our "Breath of Life" Herbal tea to soothe your throat as you savor your Sesh.
You're invited to add something sacred to your sesh by trying the following:
Breathe in "Health and Healing".
Breathe out "Negative Energy".
Repeat: "I am Breathing Alignment into my body"
As the smoke swirls around you, know that, there are no accidents in a universe ruled by divine order. Allow and Align.
#LiveMAAT
Type in MAAT10 at checkout for 10% off items on the website.
Want to be a Honey Blunt Ambassador?
Tag us on Instagram with your Honey Blunts (stories and feed posts will both count) and you'll be entered to win a MAAT Apothecary CBD Spiced Honey or one of our Tank tops.